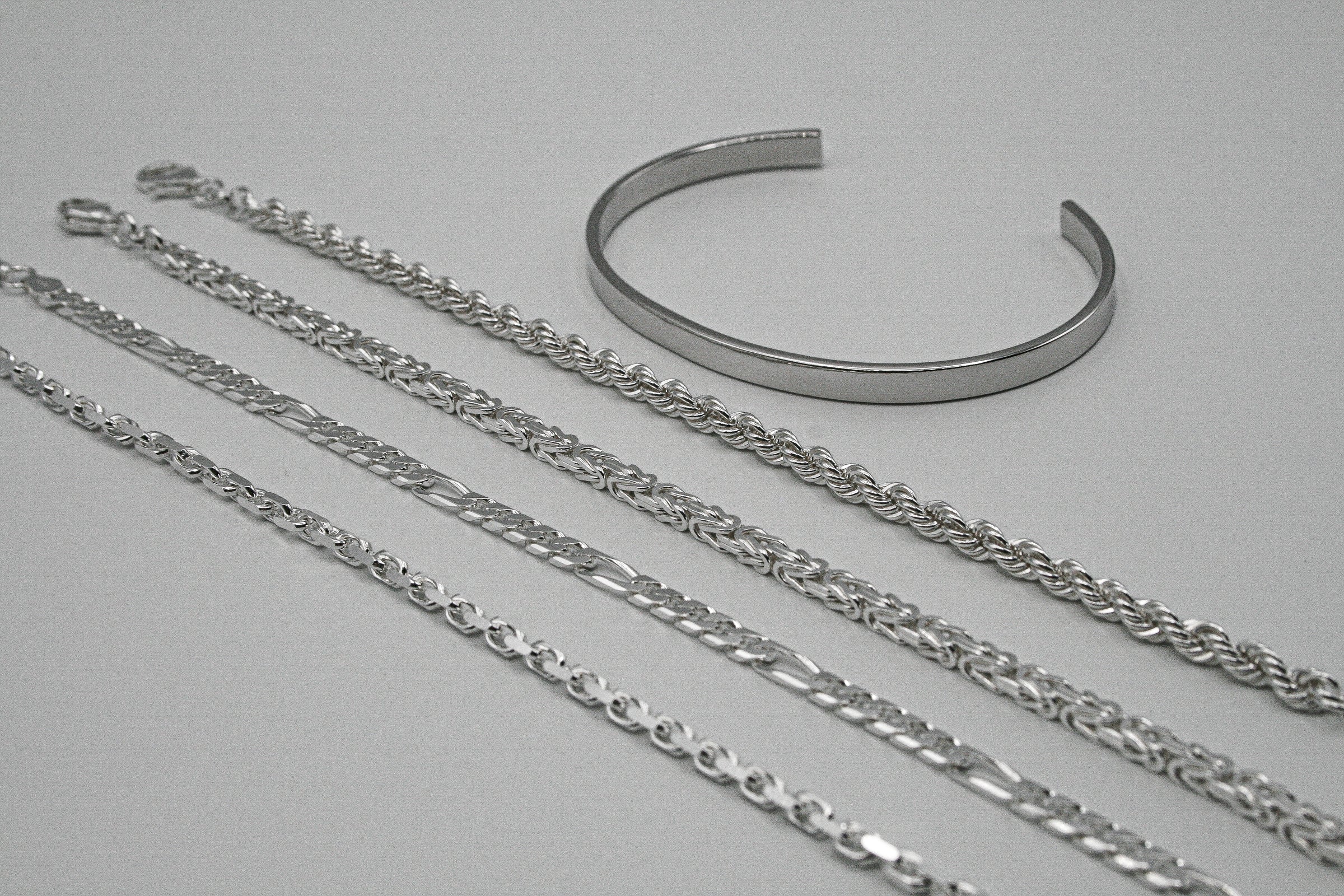 925 silver bracelet men
Welcome to our category "Men Bracelets Silver". Here you will find a wide selection of stylish and high quality bracelets for men in 925 silver. Our silver bracelets are made of high quality 925 sterling silver and come in a variety of designs and styles to suit any man's taste.
Our selection includes various bracelet styles including king bracelets, cord bracelet, figaro bracelet and anchor bracelet. Each bracelet is carefully selected to ensure it meets the highest quality standards.
Men's silver bracelets for any occasion
Our bracelets are not only stylish, but also durable and resistant to everyday wear and tear. Whether you're looking for a men's silver bracelet for everyday use or for special occasions like Christmas, Easter, Valentine's Day, as a wedding gift, or as a matching birthday gift, we have the perfect bracelet for men.
The perfect men's bracelet from Deinschmuck by TL
Our selection of bracelets/arm jewelry for men is made from the best quality 925 sterling silver. Our silver bracelets are perfect for men who want to add a touch of elegance and sophistication to their style.
Browse through our bracelets for him and find the perfect bracelet to match your style and personality. We're sure you'll find the right silver bracelet in our selection to complement your wardrobe and add a touch of sparkle to your outfit.
Order your men's silver bracelet from us today and enjoy our fast shipping and excellent customer service.