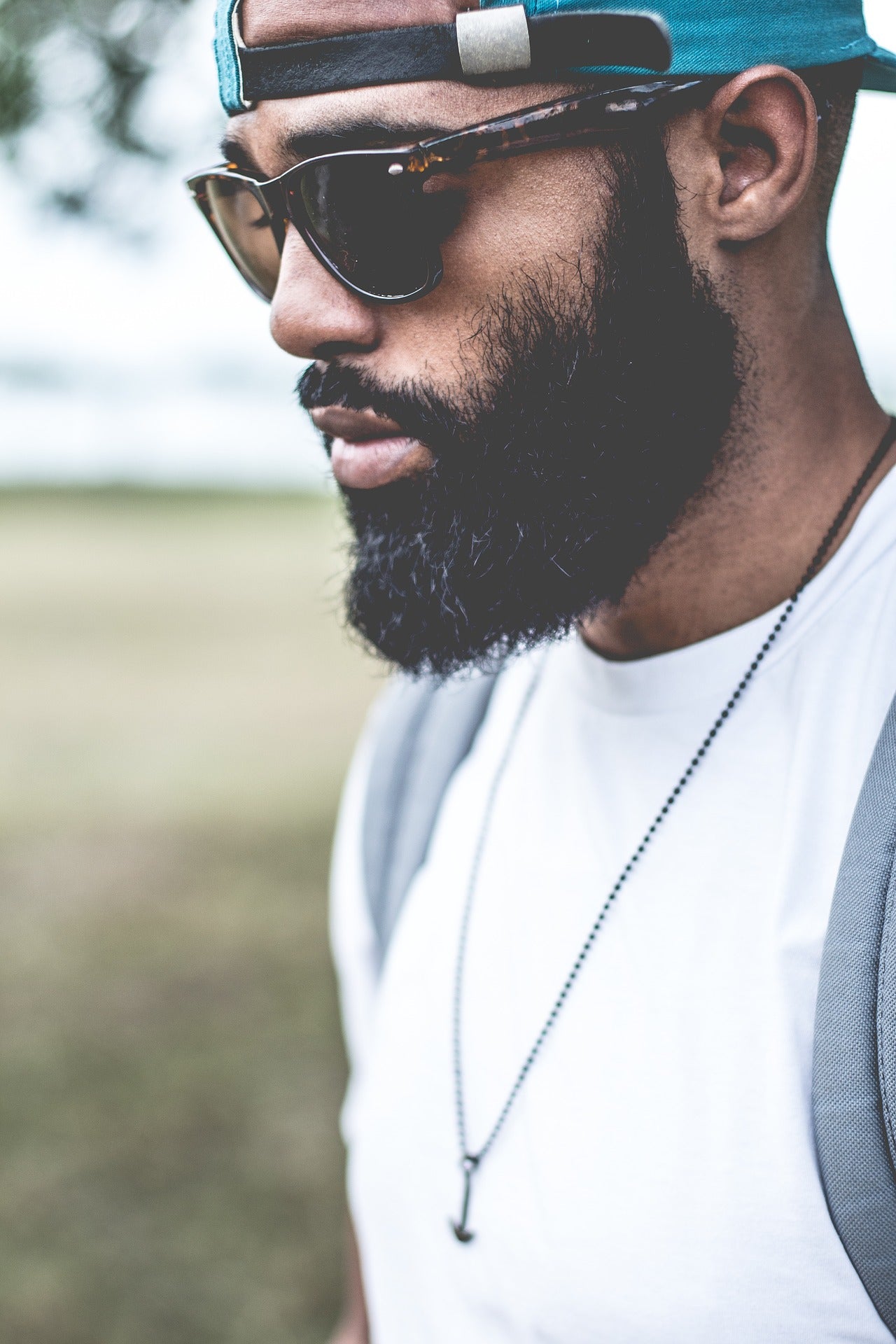 Silver jewelry for men - statement with style
You show your unconventional relation to tradition with men's jewelry made of silver. A necklace becomes a symbol and a statement. It underlines your powerful charisma and gives you something rebellious.
Silver jewelry for men has the potential to become a magical talisman that will always accompany you on all your paths.
Silver - noble coolness with rebellious charm
The cool shine of silver is said to have magical powers. Even in ancient times, the metal was valued and adorned as a ring, chain and bracelet men and women. As a lucky charm and unifying element, jewelry made of silver ore was attributed protective properties in all high cultures.
With a
cross made of silver
on a necklace, you place yourself in a tradition that encompasses heaven and earth. This is how history is written: Your own and the great history of the world. With each passing day, the significance of your jewelry grows, its radiance becomes stronger.
Jewelry that connects: Silver necklaces
Long before wedding rings, bracelets and necklaces were considered to be connecting elements that a man gave to a woman or a woman gave to her husband. The jewelry was meant to accompany the other, to remind him of home, to give him protection, and it was also a statement to others, attesting to the togetherness.

Chain, hoop and ring have a deep symbolism: they are self-contained to infinity, just like the love of a couple. The magic circle, which cannot be broken, becomes a parable. With a cross you add another meaning to the symbolism, which can be timelessly combined with any style as silver jewelry for men.


Buy men's jewelry online cheap
Silver jewelry for men comes in different designs and styles. If you are looking for a gift for a special man, you need a special piece of jewelry with an idea that goes beyond the mere accessory and captures the essence of the man.
A cross on a chain of heavy 925 silver mean a lot and have the potential to become valuable talismans that accompany you in every adventure.
Decide on your silver jewelry for men and choose the piece of jewelry in the online store that suits you and your casual lifestyle. You can order the matching
women's
jewelry as a pendant right away.