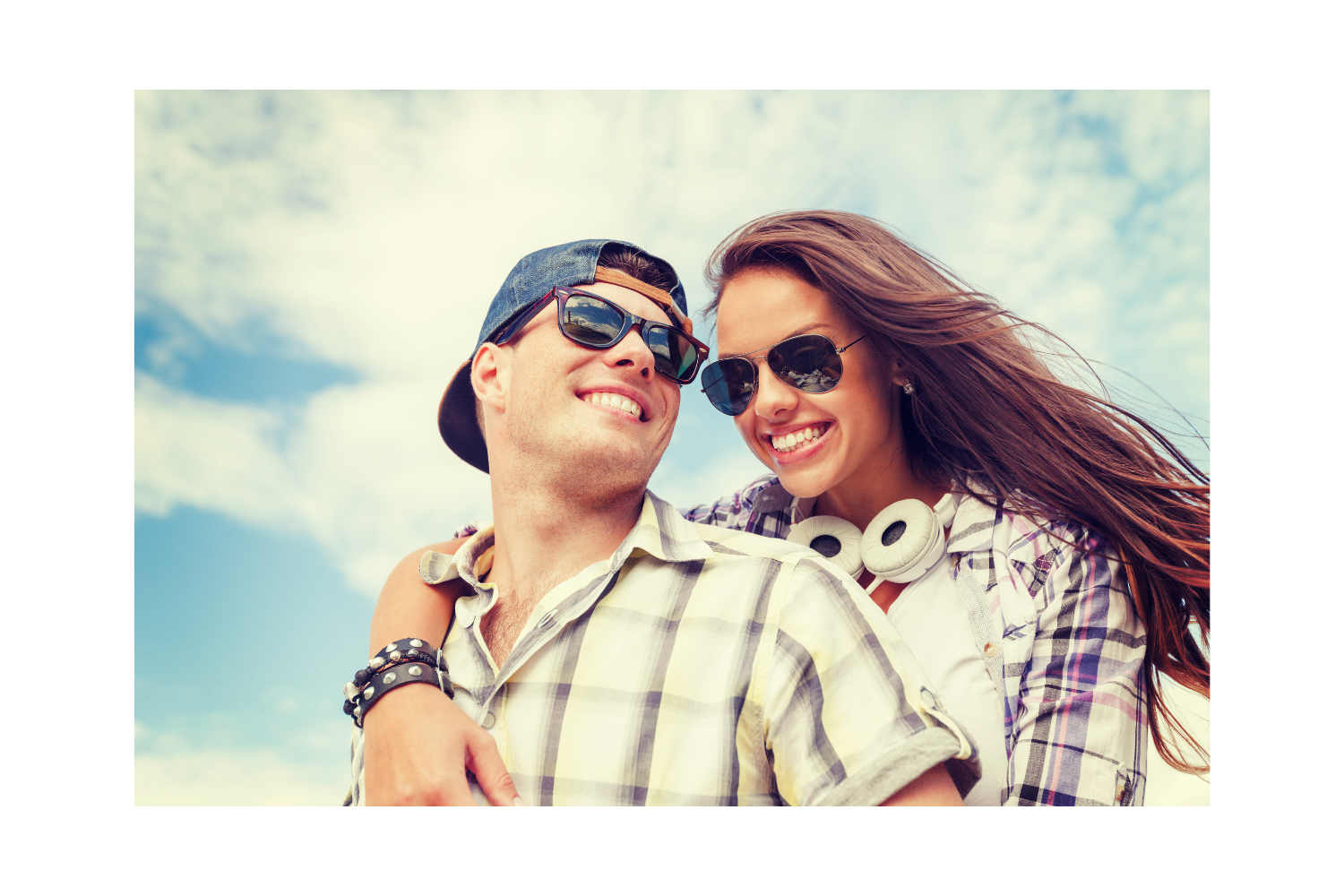 Sunglasses for Him & Her
Retro / Trendy / Modern
Discover our diverse selection of sunglasses and enjoy the summer with style and protection for your eyes. Our online store offers you the best options to buy sunglasses that fit you perfectly. From designer sunglasses to affordable models, you will find a wide range of high-quality sunglasses with premium UV protection.

Be trendy and make a fashion statement with our stylish sunglasses. Whether you're looking for the latest trends or timeless classics, we have the right sunglasses for you. Discover sporty styles perfect for outdoor activities or choose polarized sunglasses to effectively reduce glare.

Our range includes sunglasses for men and women in a variety of styles to suit your personality. From sunglasses with mirrored lenses to models specially designed for different face shapes, you will find the perfect fit.

Enjoy the convenience of Deinschmuck by TL and take advantage of our attractive offers. Subscribe to our newsletter and discover sunglasses at reduced prices in the sale when the time comes. Because high-quality protection for your eyes doesn't have to be expensive.

Care for your sunglasses properly so that they give you pleasure for a long time. Learn from us how to best clean and care for your sunglasses to keep them in the best condition.

Take the opportunity to enjoy your summer with stylish and protective sunglasses. Buy your perfect sunglasses online now and be ready for sunny days!