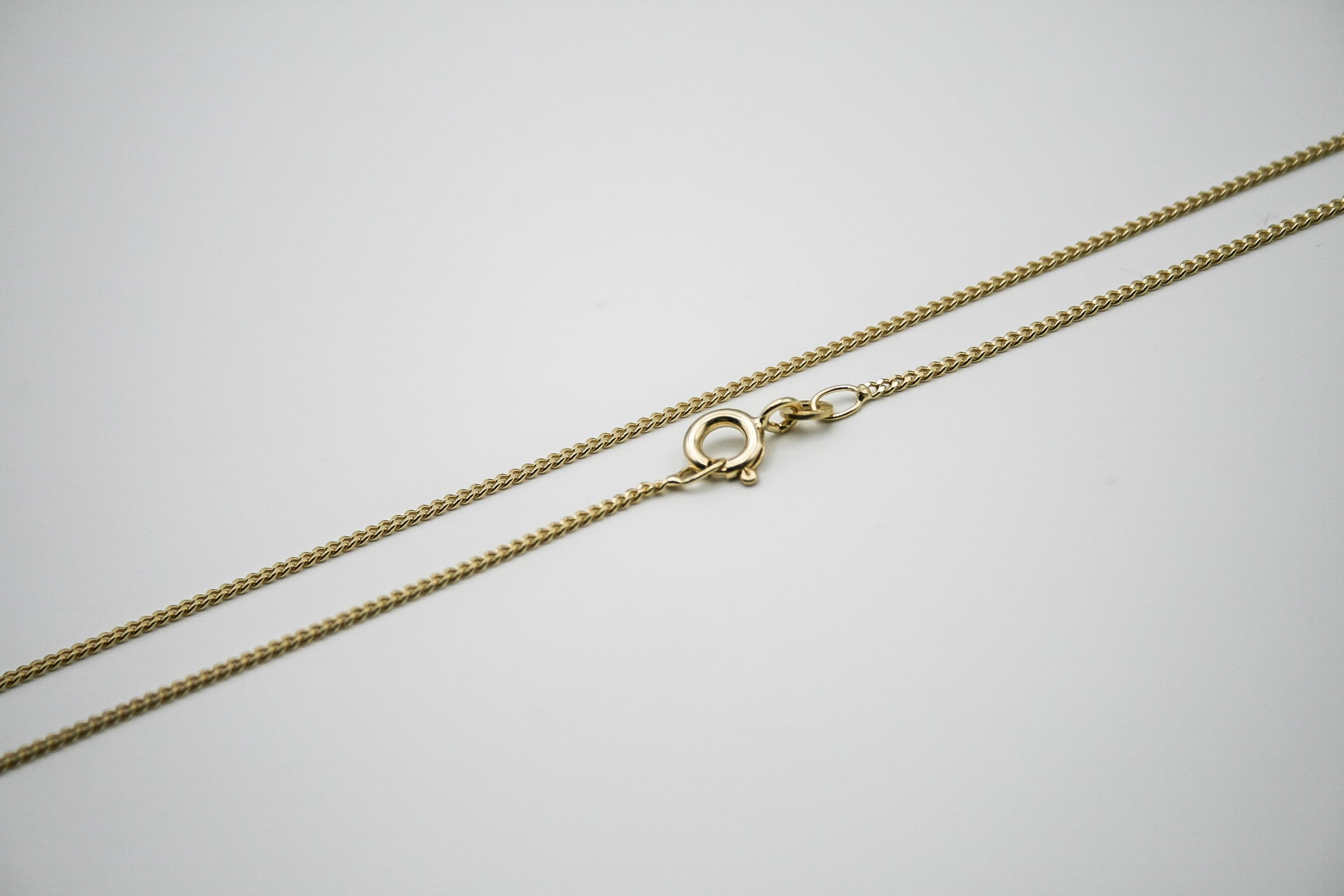 LADIES REAL GOLD NECKLACE
Jewelry as a mystery - a gold chain just for you

Pure gold has always been an expression of the highest admiration. Deities and beautiful women are worshipped with precious gold chains. They accompany the recipient as an iconographic sign for a lifetime and are forever the image of a bond that presents itself mysteriously to the outside world and captures the moment as well as transcendence.

Gold chains for ladies - solid and for eternity
It comes towards you, passes you by and touches you in your innermost being. The moment will always be present to you. The moment when you met her for the first time is imprinted on your mind like a sign, once that never fades. From that minute on, you know that you will never part. This is the moment you capture in a ring a locket or cross pendant a necklace a bracelet. Each of these pieces of jewelry has a history that goes back centuries. The shape has become a sign: The self-contained circle refers to unbreakable, eternal love. It returns in the ring, chain and bracelet and acts like a magical bond.


A faith that connects: Gold chain with cross pendant

To this day, the cross is a symbol that places you in the protection of the higher. You see yourself as part of a tradition that shapes the past and the future. If you choose women's jewelry with a cross as a pendant, you consciously take responsibility. The life of a woman is connected with yours. The piece of jewelry for ladies becomes a confession.

The cross becomes a sign of life, love and eternal resurrection. It shall accompany and protect the beloved. The armored chain made of eight-carat gold can be worn on the bare skin or visible for all the world to see. The classic design goes with any style and is perfect for combining with other jewelry.

Jewelry for women is often a fashion accessory. We have made this gold chain timeless. This connects it with cross necklaces of past centuries and also with the future that you will create together. So together you will create memories that will be forever connected with this necklace.


Exclusive gold women's jewelry

You can buy a gold necklace without a pendant or consciously choose a cross necklace. Gold necklaces for ladies belong to basic elements that can be used over and over again changed and yet remain faithful. This chain can become your necklace. A piece of jewelry that you will hang on to and that you will miss once it is missing. Maybe you will never take off the chain again.
We have designed a cross pendant with precious cubic zirconia stones for you and one with a highly polished surface.
You decide: Is she more the sparkly, glittery type or for sheer straightforwardness in design and statement?